Clearwater Training Info
Personal Training Made Personal
Hiring the right personal trainer is an IMPORTANT decision and can be very difficult with all the different philosophies and trainers out there today . Here at JWS Ultimate Training Center we focus on the present and future well-being of our clients.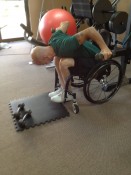 LET ME HELP YOU REACH YOUR GOALS
This is accomplished by customizing a personal training plan to achieve your specific goals and abilities . With my many years of experience in the different facets of training enables me to help you take the guess work out of your training routines and your nutrition.
No more Yo-Yo weight-loss
No more Fad Diets
  PHYSICAL THERAPY : 
Many people who have been injured will lead a normal lifestyle after being discharged from physical therapy.Where as others will re-injure or re-aggravate the area due to lack of strength and stability of their muscles, ligaments and joints.
 WE CAN HELP YOU :
With our one on one training program for your specific needs. We can improve your recovery so that you can return to the activities and quality of life you enjoy.
We Offer A Variety Of Training Session Options:
One on One

Pair Training

Group Training sessions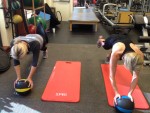 GIFT CERTIFICATES ARE AVAILABLE 

PERFECT GIFT FOR YOURSELF OR SOMEONE YOU CARE ABOUT